We had a very busy Easter weekend with three egg hunts, church and a picnic.  We had a lot of fun, though, so all the busyness ended up being worth it.
The weekend started with the annual AF Family picnic and egg hunt in the park.  We missed last year's since we were in San Antonio, so we were excited to get to join in the fun this time.  Photos from the first year are here and the second year are here. The picnic is a potluck adventure, so it's super easy for everyone to participate.  We're grateful to the Hoffmans for always getting it organized! After lunch, the kiddos do an egg hunt but, before we turn them loose, they all have to smile pretty for the camera.  This is always hysterical to watch – when you turn around and look at the adults acting like fools trying to get all the kids to stay still, together, and happy.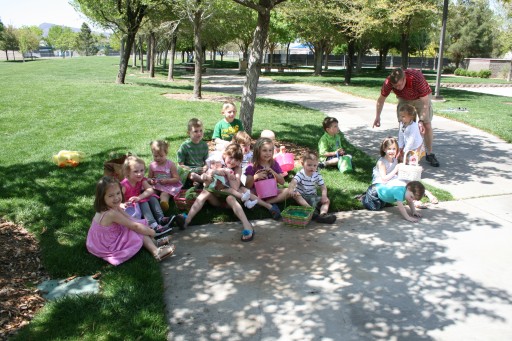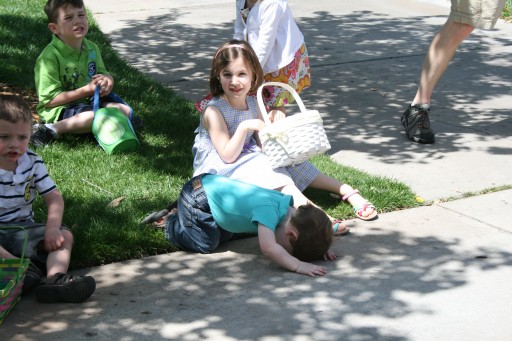 But, once the paparazzi gets its fill, then it's off to the races to find those eggs and eat that candy!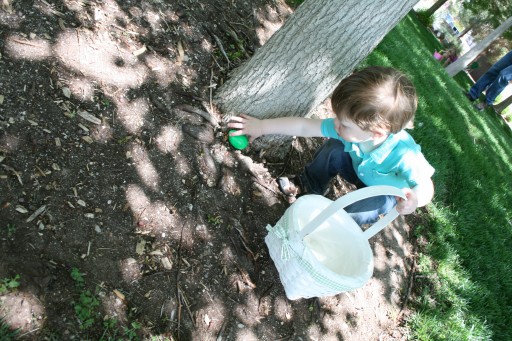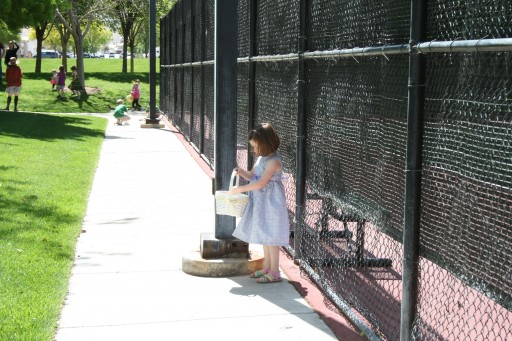 After we got home from the picnic and everyone slept off our sugar crash, it was time to color some Easter eggs.  Ava is still quite a color mix-master and Noah even got in on the action a bit this year.  (Excuse the semi-nude babies.  We weren't interested in dying clothes, so this was easier than micromanaging.)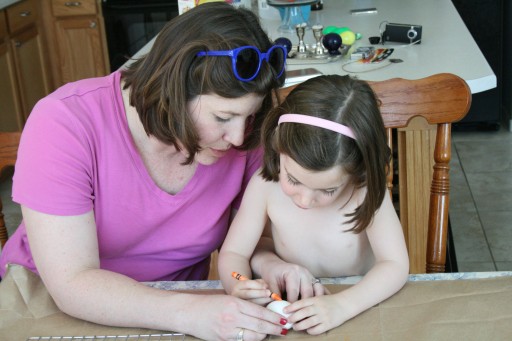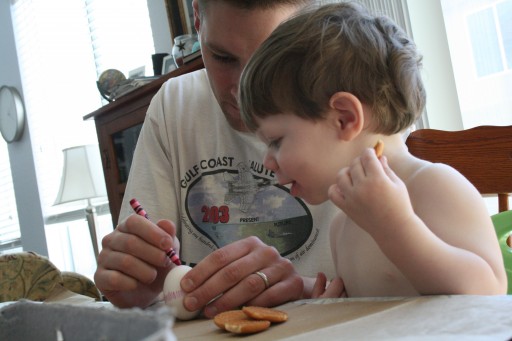 Since all the prep was done the day before, Easter morning dawned with a visit from the Easter bunny and a mini-egg hunt at home in the backyard.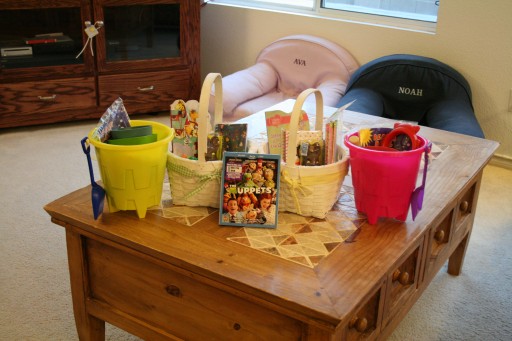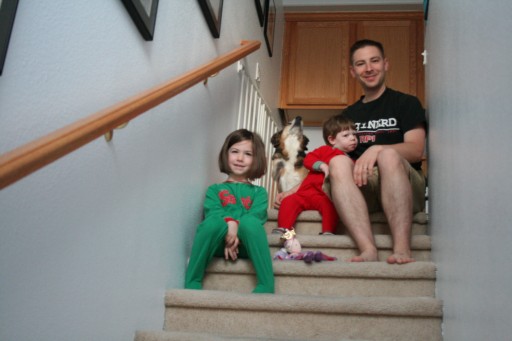 Waiting patiently for the camera lady to be ready to document their trip downstairs in the morning.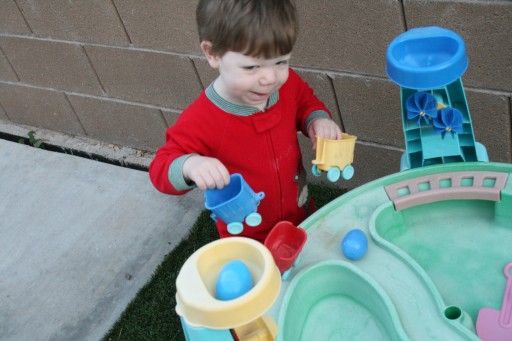 Found one!
We headed for church a little early on Easter because we wanted to do a little photo shoot with Noah.  We took about 300 frames and I think we got one shot for the wall.  Still have to sort that out.  But, while we were all dressed up with a green background, we grabbed a couple family shots as well.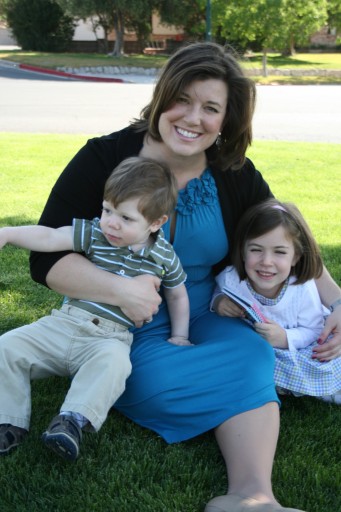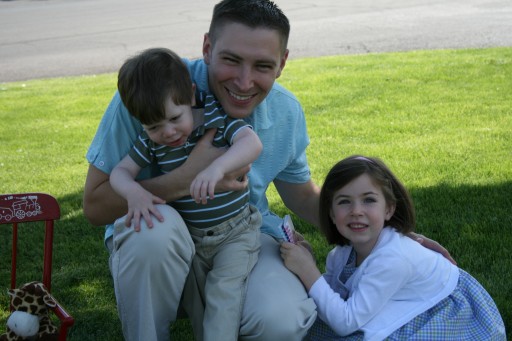 Obviously everyone was thrilled with that idea.

What we were all thrilled with was the (third!) egg hunt of the weekend.  And, wow, does St. Christopher's know how to do an egg hunt.  There were easily 200 eggs for the kiddos to find.  Our own two came home with enough plastic eggs to last a lifetime.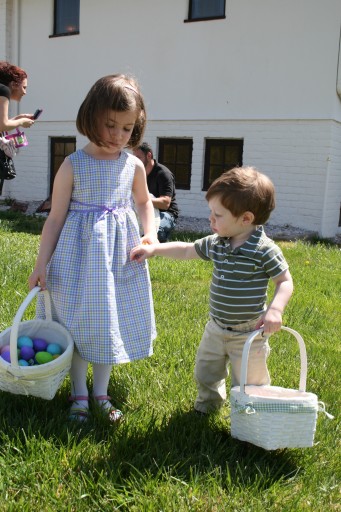 The kiddos last year on Easter.
All in all, it was a joyful weekend full of family, friends, and renewed faith.  It was extra special that, this year, Ava understood the real meaning of Easter and celebrated that with as much enthusiasm as she gave the candy.  Surely, she's setting a fantastic example for Noah, who watches her every move. As the Easter season continues, we celebrate new beginnings and familiar tradition.  Happy Spring!