I like to joke that, by now, the stuff that makes up our "house" is sort of like a pop-up tent.  Usually, within a week of getting our boxes of stuff, we've got everything unloaded and pictures up on the wall.  I think seven moves since I started with the Air Force and five since we've been married means that we've learned to do this move thing fast.  So, it makes sense that, upon arrival in Dayton, we painted every wall in the house within the first 36 hours, set up a new playset, pulled out giant bushes from the front garden bed, and cleaned up the yard all before our boxes had even arrived! Gotta get done moving before you can get on with living!
Thank goodness Grammie & Granddad were along to help.  I'm not sure we'd have gotten nearly so much done without Granddad's expert painting and carpentry advice and Grammie's superior child-wrangling skills.  By the end of the fourth day in Dayton, we were all ready to cut loose and enjoy some down time.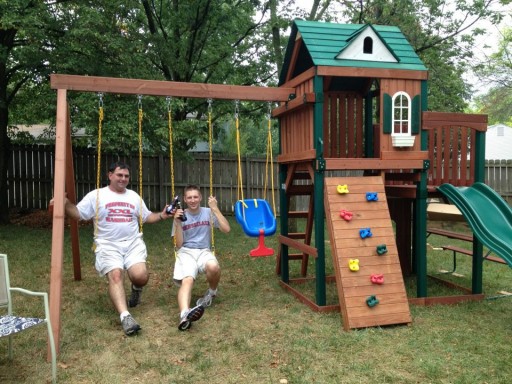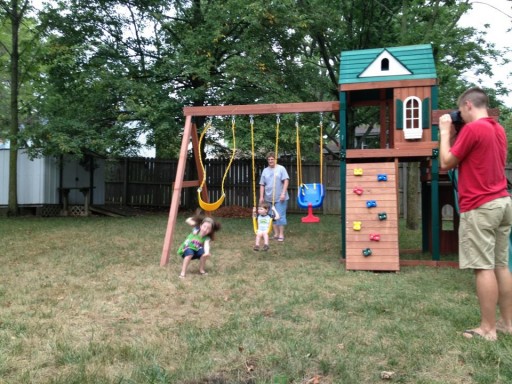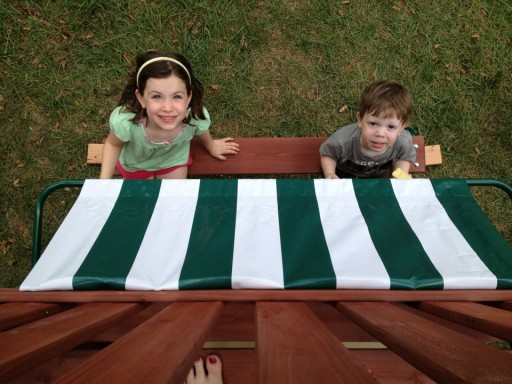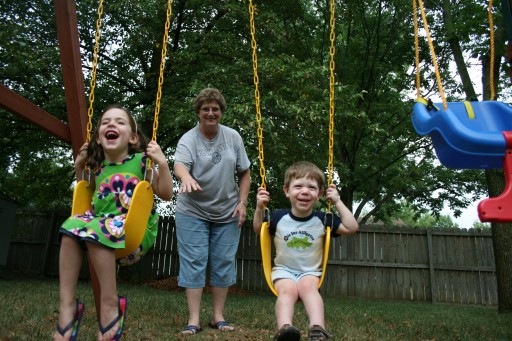 Then, five days after we arrived and put together a newly clean house, freshly painted walls, and clean carpets, it started raining just in time for the moving truck to show up. Figures.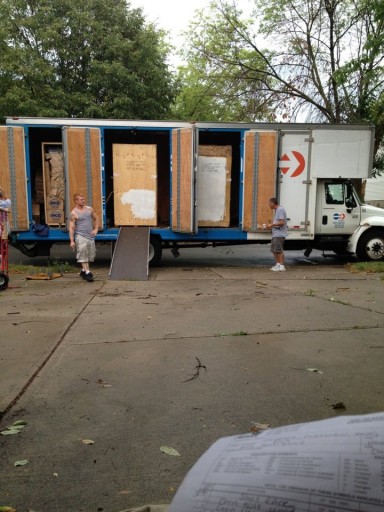 By the end of that night, we were all able to eat on clean plates at the dining room table and sleep in real beds with clean sheets.  Not too shabby.  By the next night, we had made a home-cooked meal and the kids' rooms had pictures on the walls. We were exhausted, but starting to feel settled.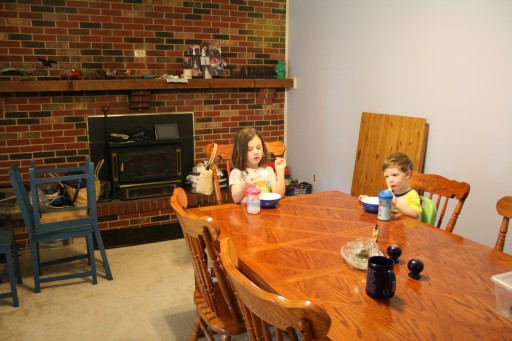 Grammie and Granddad had to go back home after a couple more days, but we got so much done while they were here to help.  In fact, we cleared out all but two boxes before they left. It sure put us in a good spot to be able to start working on the projects that make a house a home. So, we dug out the toys…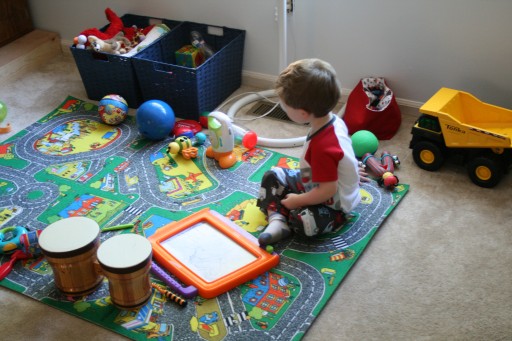 …and hung up the pictures…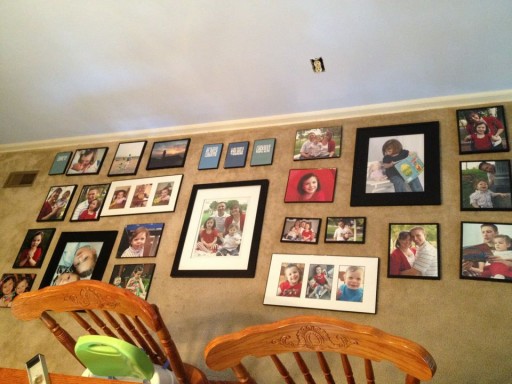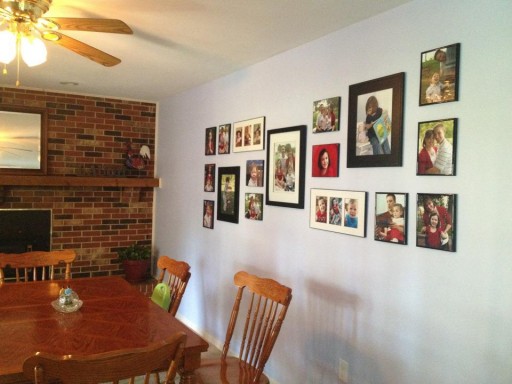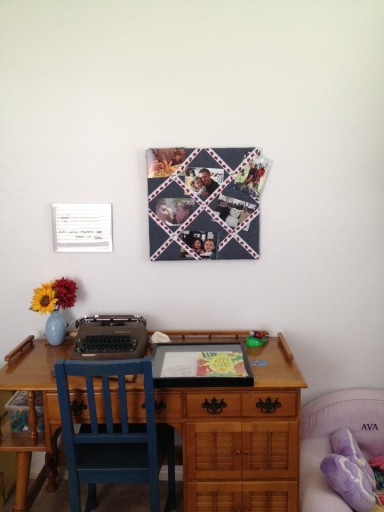 …put away the books…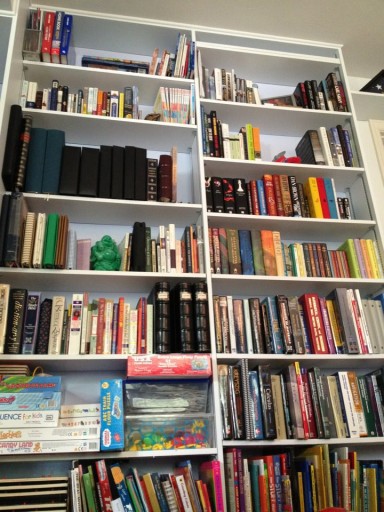 …then mowed the lawn.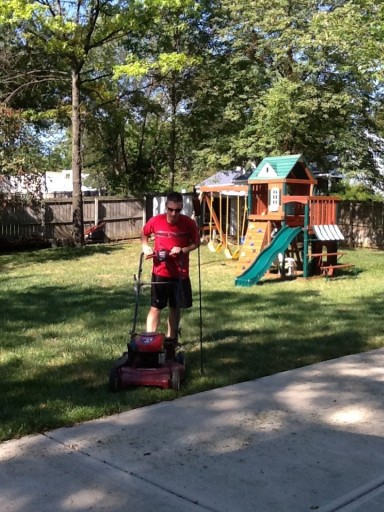 And, on the tenth day, we decided the rest could wait and we'd probably better think about living a little.  So we did.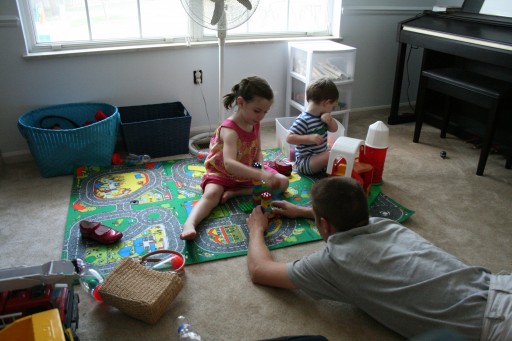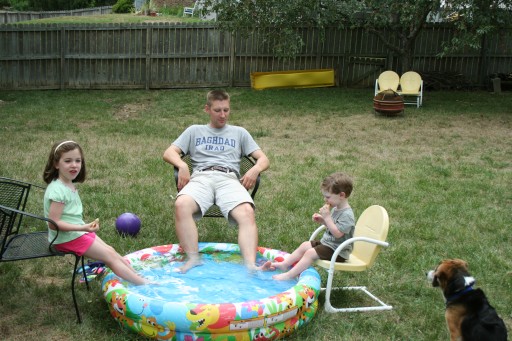 Ahhh.  Home Sweet Home.