We got to enjoy another wonderful Christmas Eve with the Hoffmans, as is tradition around here.  We got all dressed up, set a fancy table and enjoyed a fabulous dinner of steak, twice-baked potatoes, and green bean casserole.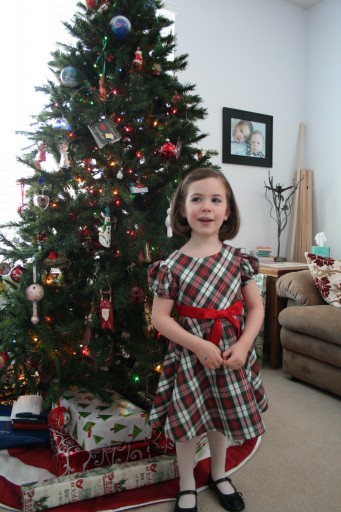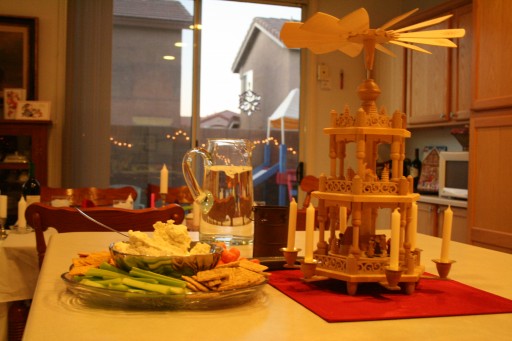 Lighting the Christmas Eve carousel.
Sweet kiddo snuggles.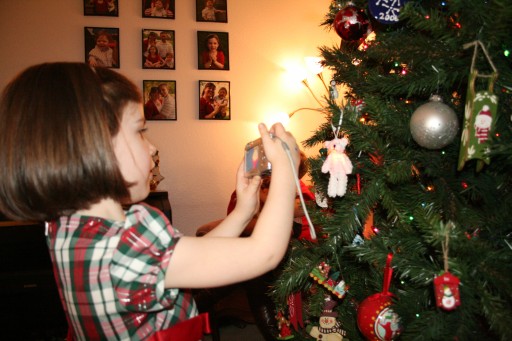 Making sure we get lots of pictures of the ornaments.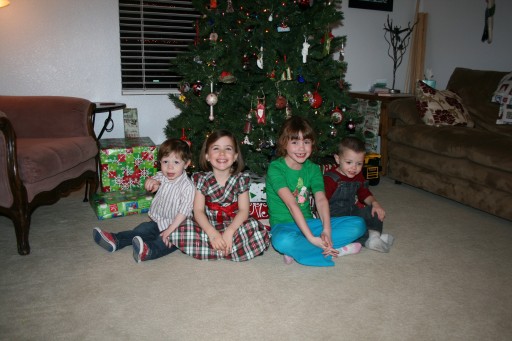 It's tradition! Caspers Kids and Hoffman Kids (2010, 2009).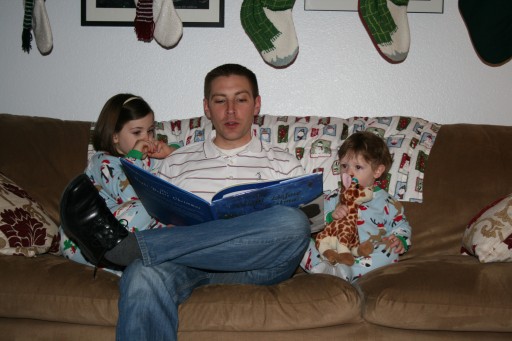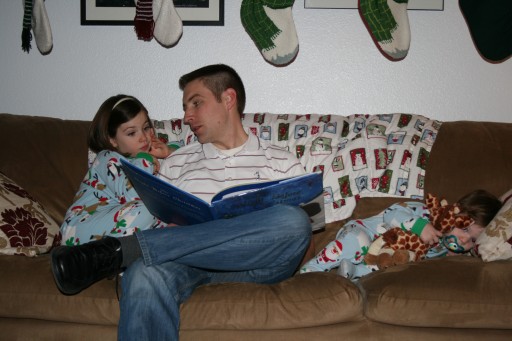 Reading "Twas the Night Before Christmas" and then they all went to sleep!  Ready for a happy Christmas tomorrow morning!
So glad we've had such a fun Christmas Eve tradition here in Vegas.  Thanks for a great night, Hoffman family, and a great four years!