Even though our house had been turned topsy-turvy with illness for the week preceding, we had tickets to go see Thomas the Train and we weren't about to let a little flu bug keep us away. (Truthfully, we thought we'd beaten the illness only to come home and find that Noah's temperature was 102 after  he cooled off.)
No matter how one is feeling, a day with trains is always counted as a good one in our house.  And a day with Thomas the Train? Well, that's pretty spectacular.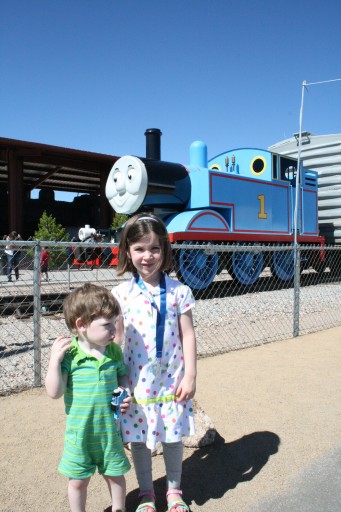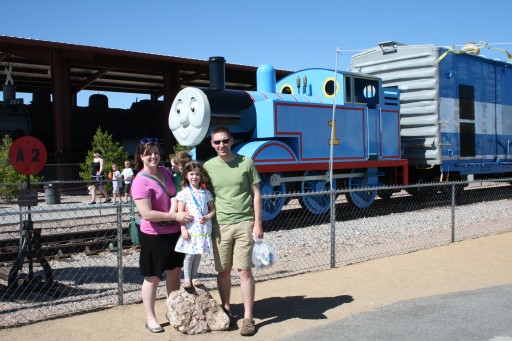 The whole thing is set up with crafts and games and, of course, a Thomas Toy tent, and it's basically a commercialization-phobe's worst nightmare.  But, we didn't do too bad with that stuff and only walked away with a commemorative train car for Noah and an "Emily" engine for Ava to add to our growing train car stash.  Gotta love easy-to-please kids.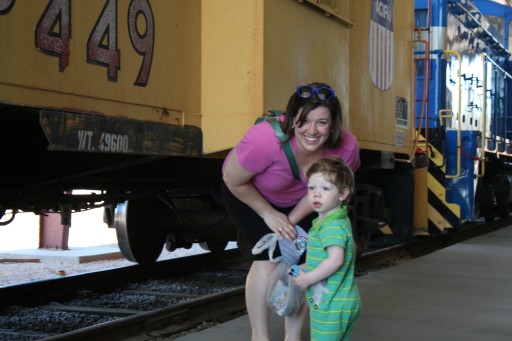 We had time to kill before our train ride, so we poked around in the display trains in the rail yard.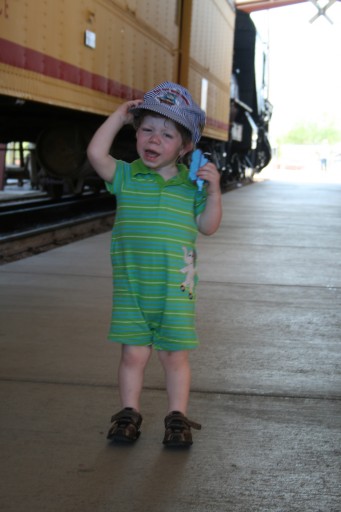 Dude wanted nothing to do with wearing the engineer's hat I had gotten for him. Oh, the lost photo op!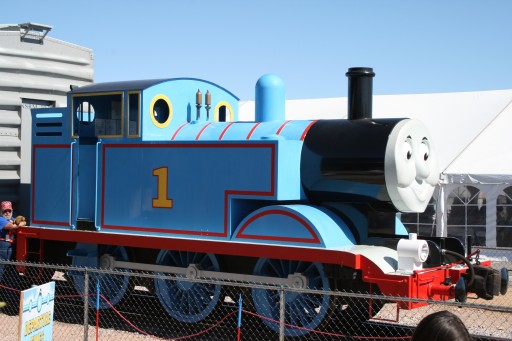 So, what they do for the Thomas Day Out is put the Thomas "engine" at the front of the regular train and put the real engine at the back to push.  It was pretty cute and just the right length of train ride for us.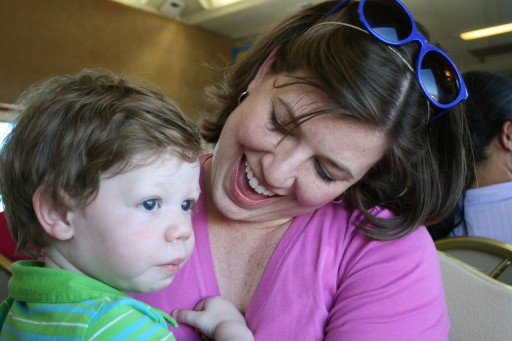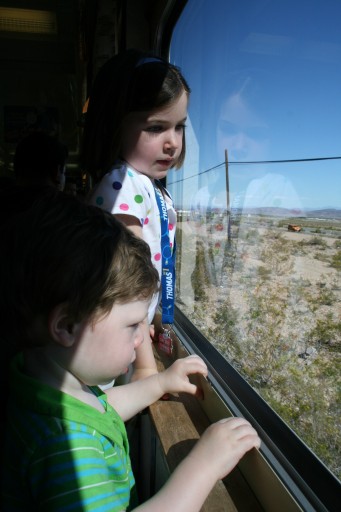 When the ride was over, we got to see Sir Topham Hatt.  Ava was thrilled to wait in line, but wanted nothing to do with him when he showed up. Doozers seemed like he was going to be really friendly, but then bailed and wanted to be held by Mommy to get his photo taken. (Add train characters to the Santa Claus, Easter bunny phobias!)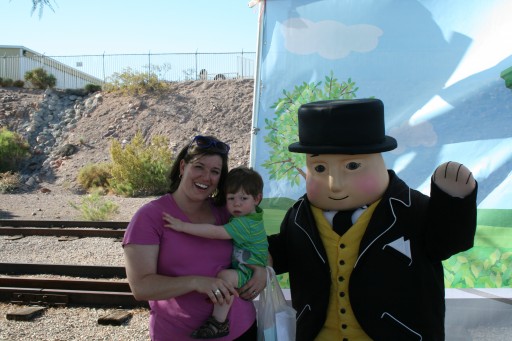 The Southern Nevada Railroad group was running a garden steam train for folks to ride for free also.  So, Matt and the kids took a whirl.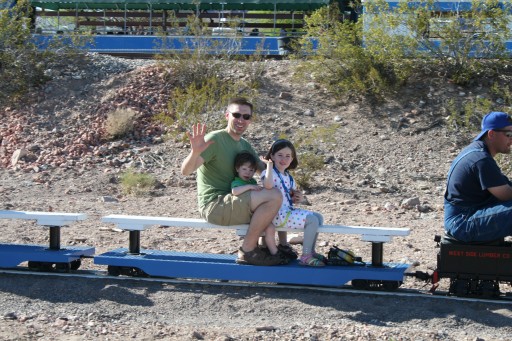 We finished up our visit watching Thomas come back into the station with the last run of the day.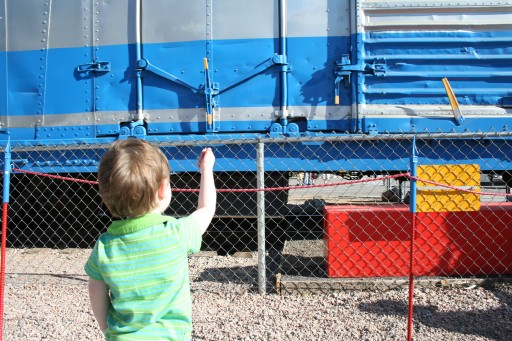 We ended the outing (the first over 100 degree day this spring) with a trip to DQ to cool off.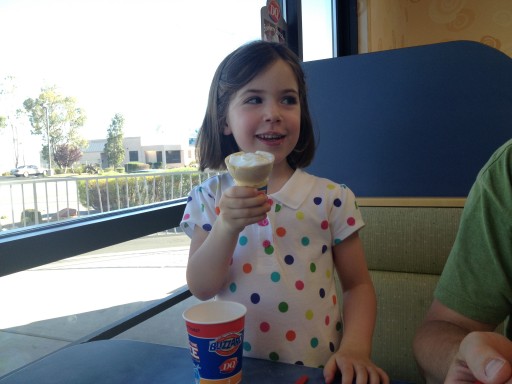 But, lest you think our time with trains ended when we left Boulder City, think again.  We went right home and put our new toys to work.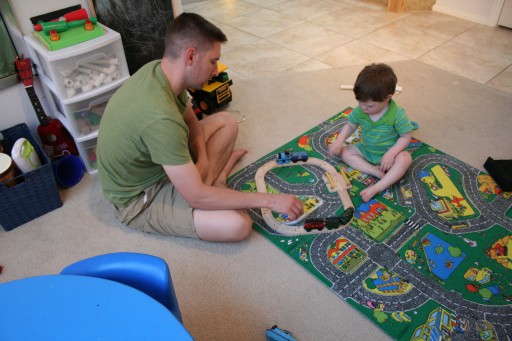 We ended the night with a cheese & crackers dinner while we watched a Thomas show.  A great day and a fun time exploring one of Noah's favorite things!