We love the kids' school here and one of the reasons is that they truly go above and beyond to help our kids grow and then share their learning with the families.  They routinely welcome families into the center to celebrate the kids' efforts and we so enjoy getting to visit for something more special than drop-off and pick-up.
At the end of April, school hosted an Art Expo to showcase all the artwork the kids have worked on this Spring.  It's astounding to me the level of effort put forth by the kids' teachers to set this up so wonderfully (and to get the projects done in the first place!).  Even though both of our kids had been out off and on for a couple weeks (vacation and illness) beforehand, they both had something to share for each of the exhibits put on by their class.  Amazing.
So, first, here's Ava's artwork.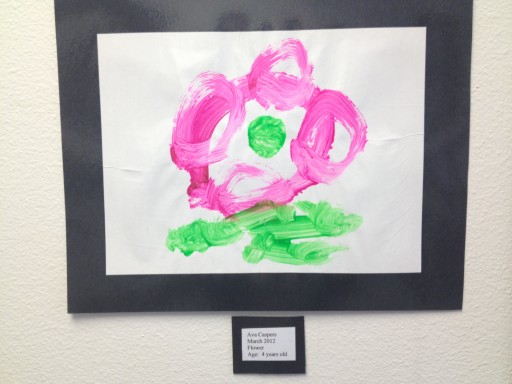 A flower, painted during their week-long focus on plants.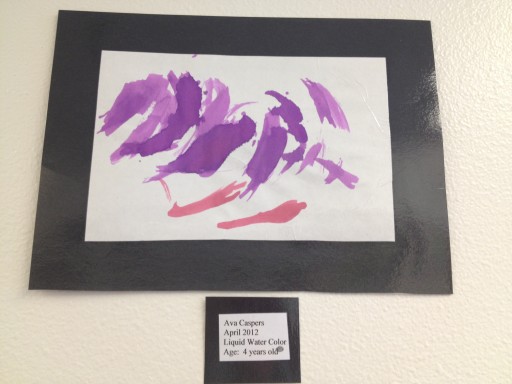 Water color painting.  Not sure what it's supposed to be, but it's pretty!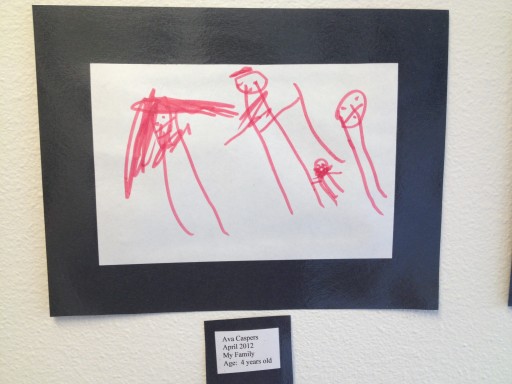 Family portrait. From left to right, Ava, Daddy, Noah, Mommy.
Decorated picture frame.
Class group project – tissue paper heart.
And, Noah's artwork.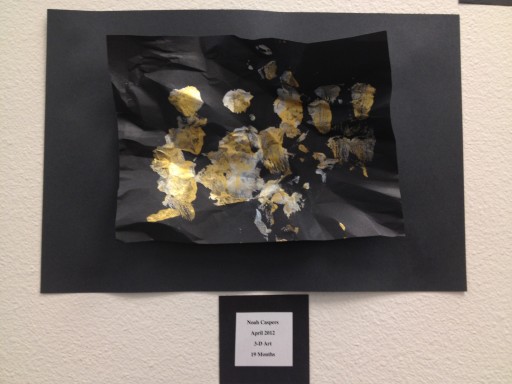 3-D paint art.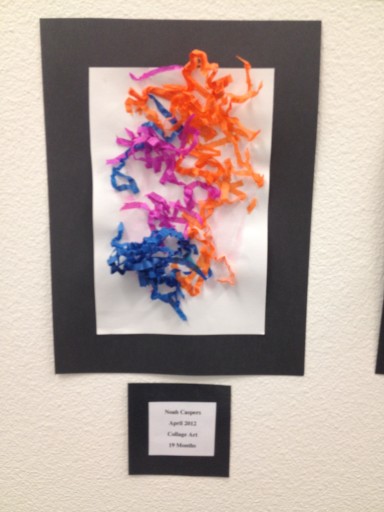 Tissue paper collage art.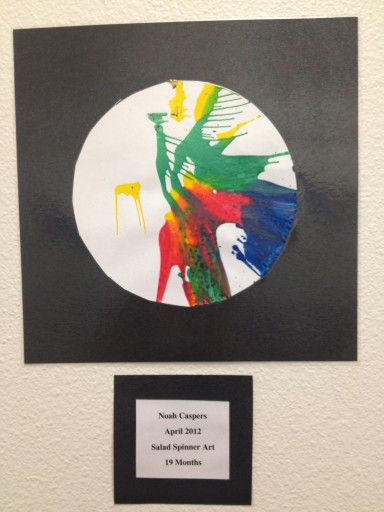 Salad Spinner Paint art.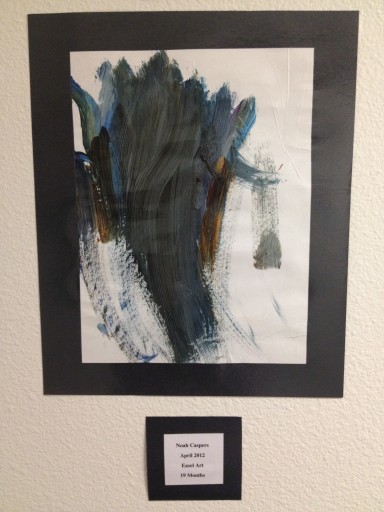 Painting on an easel.
This event was so special – not only because we got to see the kids' work, but also because of the pride everyone there was feeling.  The kids did all of this themselves, which made them feel good, and the teachers are genuinely proud of their efforts.  I just love that they are all so thrilled to share with us. All the art is still hanging on the walls and displayed on tables in the hallways and Noah runs around saying "Art! Art!" every day. Thanks so much to the wonderful teachers and staff at the school…you all are truly amazing!