In November, on the first Sunday of Advent, we attended our first church service at St. Christopher's Episcopal Church in Boulder City, Nevada.  It's probably no coincidence that we would find our church home (after a long search) at a place named after the patron saint of travelers.  The congregation there welcomed us with open arms and a tolerance for noise during service and we've been going ever since.
We'd been attending for a couple months when Father Jim came to us during coffee hour after the service and asked, "Well, what are we going to do about baptizing these kids?" That was all the invitation we needed to get the ball rolling on just such an effort. Finally, on April 29, 2012, both kids were baptized in the presence of many family & friends, and welcomed by a church family that has shown them wonderful love.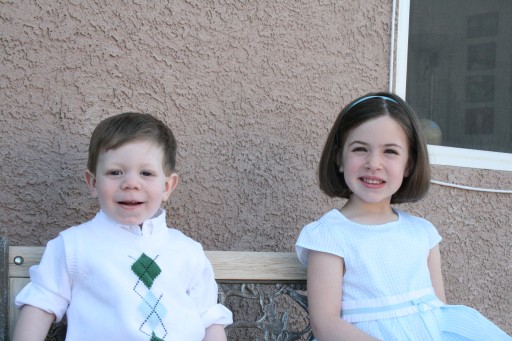 All dressed up and ready to head to church.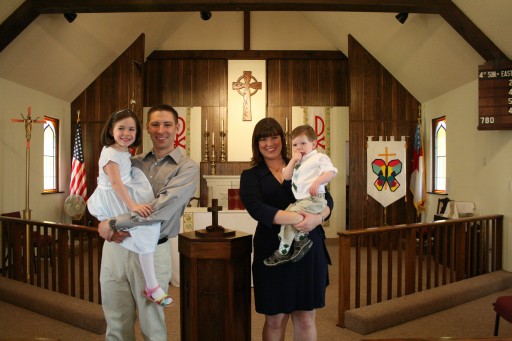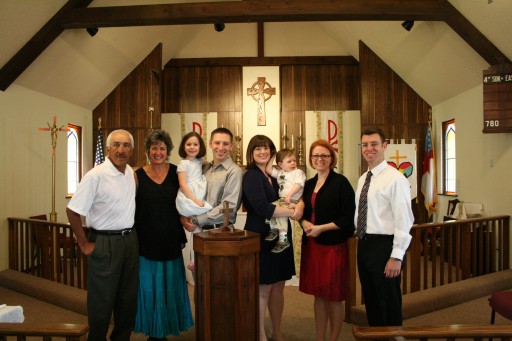 We named our siblings and Brooke as godparents, but were lucky enough to include special friends in the ceremony also.
Thanks to John, Liz, Ricardo & Brooke for joining us for the service.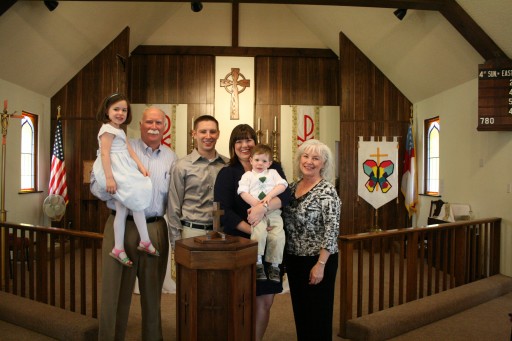 Grama Sue & Grampa Steve made the trip for this special event also.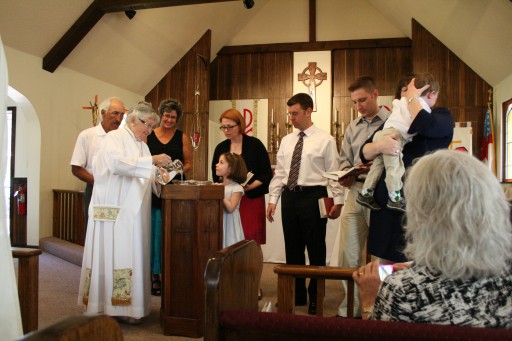 Rev. Shirley always serves as deacon for baptisms at St. Christophers. Such a lovely lady.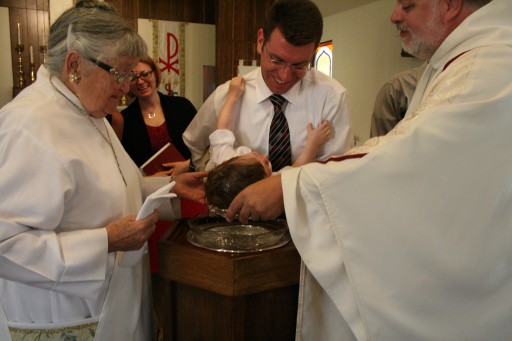 Noah didn't like the first bowl full of water, but calmed right down for the second and third.
He had decided that John was his "person" that day and wouldn't give him up for anything.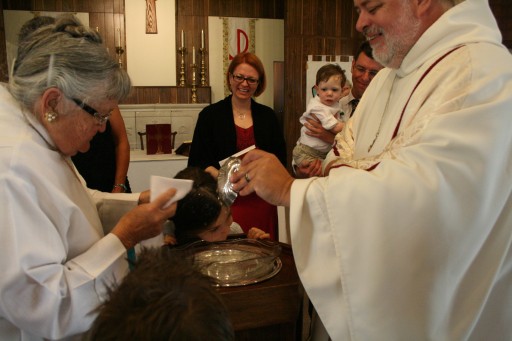 Ava was so ready to be baptized.  She answered all the questions in the service herself and then hung her head over the bowl like she couldn't wait. She even took out her headband before they started so she could really get wet!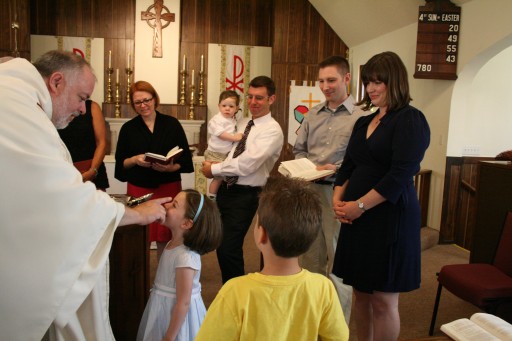 Both kids were anointed with oil after baptism. It smelled really nice!
In the Episcopal tradition, all one must do to receive communion is be baptized.  That means that Ava's first communion was immediately following this ceremony.  While Father Jim said the liturgy, Ava was hanging over the railing begging him to hurry up! He could hardly get through it because she was cracking him up so much. When it was time, she practically leapt over the railing to take communion.  She was so excited!
Following the service, the congregation hosted a lunch and cake to celebrate the kids.  They also gifted them with beautiful crosses which now hang right over their light switches (because for some weird reason, that's just where they go in our house).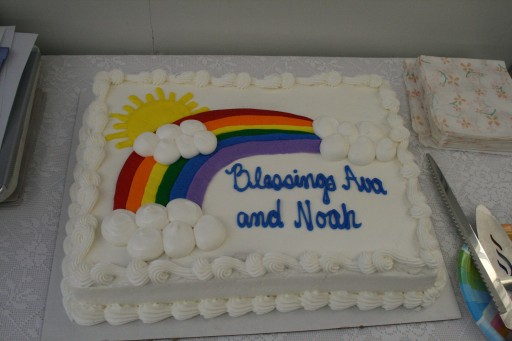 Rev. Shirley always provides the cake for baptisms.  Such sweet people here.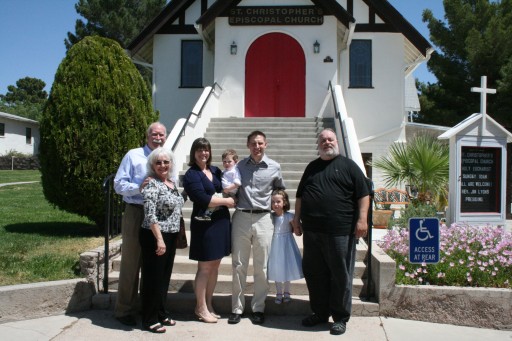 The fam with Father Jim in front of church.
These kids are so loved and St. Christopher's has been a blessing for our family. What a wonderful day!